Provides educational, cultural and social support for American Indian students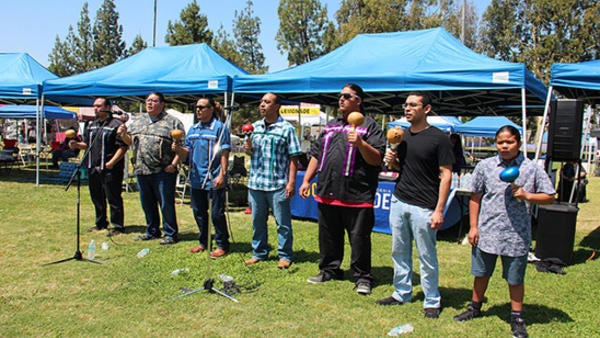 Memorial Day Weekend
May 22nd - 23rd, 2020
University of California, Riverside
Riverside Sports Complex
1000 W. Blaine St. Riverside, CA 92507
Parking is located in Lot 26 Enter on Rustin Ave.
*Admission is Free & Open to the Public*
 All Dancers, Drums, and Bird Singers Welcome!!!
The annual UCR Pow Wow is an inter-tribal social gathering celebrating Native American culture and traditions through singing, drumming, and dancing. Traditional Native American dancers, drum groups, bird singers, and other artists will be present, and vendors will sell food, handmade Native American jewelry, arts and crafts, and other merchandise.
The Arts & Crafts Vendor application deadline is May 8th. We will notify vendors if they are accepted to our Pow Wow. Do not show up on the day of the event if you have not received a confirmation form us.
Arts & Crafts Vendor Application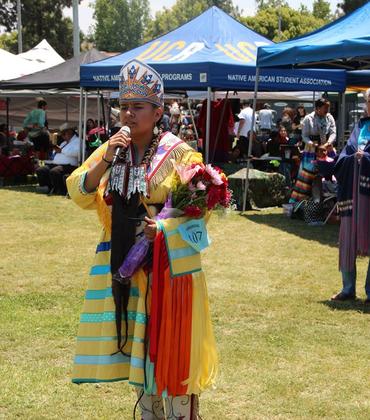 *Ms. UCR Pow Wow 2020 - 2021 Pageant Competition
Application COMING SOON!
For More Information, please email joshuag@ucr.edu 
Arts & Crafts Vendor Application CLOSED
We would like to thank our sponsors:
    ▪    Highlander Empowerment Referendum
    ▪    Native American Student Programs
    ▪    Native American Student Association
    ▪    UCR Rupert Costo Endowment Chair
    ▪    UCR California Center for Native Nations
    ▪    UCR Native American Education Program