As of September 2021, all Ethnic & Gender (E&G) offices are open to support your student success and needs. Please check individual websites for specific, operational hours and contact info. Masks are required indoors at all times and proof of completion of Daily Wellness Survey is required to enter all E&G offices. In order to keep us all safe, we also ask that you please continue to wash your hands, maintain physical distance, and all other health measures to reduce risk. We look forward to connecting soon.
Provides educational, cultural and social support for American Indian students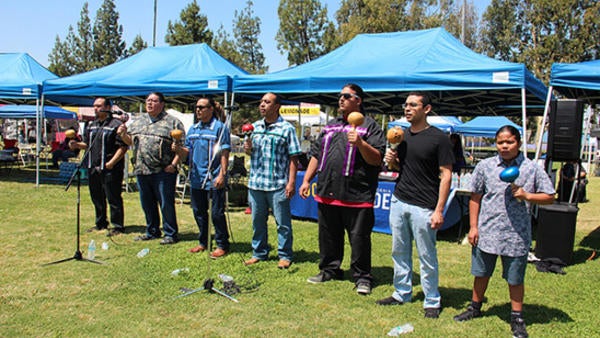 May 26-28, 2023
University of California, Riverside
Riverside Sports Complex
1000 W. Blaine St. Riverside, CA 92507
Parking in Lot 26 
*Admission is Free & Open to the Public*
 All Dancers, Drums, and Birdsingers Welcome!!!
Click down below for more information
We would like to thank our sponsors:
    ▪    Native American Student Programs
    ▪    Native American Student Association
    ▪    UCR Rupert Costo Endowment Chair
    ▪    Highlander Empowerment Referendum